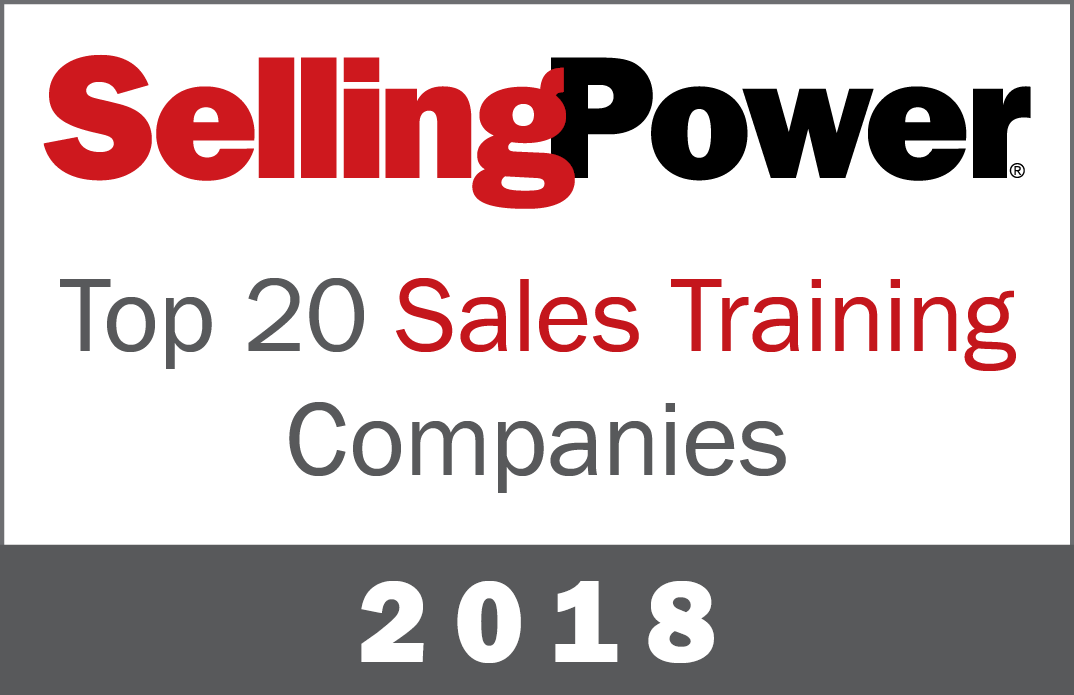 Mercuri International has again been included on Selling Power's 2018 list of the Top 20 Sales Training Companies that excel in helping sales leaders improve the performance of their sales teams. The list appears in the August issue of Selling Power magazine, which will be available to subscribers the first week of August.
According to Selling Power publisher and founder Gerhard Gschwandtner, sales training is a vital component of a high-performance sales organization.  
"Great salespeople require the right toolset, the right skillset, and the right mindset to win," he said. "A great, consultative sales-training initiative can address all three areas. Sales leaders should use this list of the Top 20 Sales Training Companies to find the solution that best suits their needs."
Each sales-training company featured on this year's list offers sales organizations the following benefits:
    Provides a consultative experience.
    Quantifies results with metrics.
    Offers customization and post-training support.
    Has a documented track record of ROI and customer satisfaction.
Here are the four main criteria Selling Power considered when selecting the top sales-training companies.
    Depth and breadth of training offered
    Innovative and new offerings (specific training courses or methodology) or delivery methods
    Ability to customize offerings
    Strength of client satisfaction

Selling Power editors say the firms included on the 2015 Top 20 Sales Training Companies list have "demonstrated an excellent awareness of the skills and tools required to succeed and remain competitive in today's selling environment."
For more information, visit sellingpower.com or call Selling Power headquarters at (540) 752-7000.

About Selling Power
In addition to Selling Power magazine, the leading periodical for sales managers and sales VPs since 1981, Selling Power Inc. produces the Sales Management Digest and Daily Boost of Positivity online newsletters, as well as a five-minute video series featuring interviews with top executives. Selling Power is a regular media sponsor of the Sales 2.0 Conference.

About Gerhard Gschwandtner
Gerhard Gschwandtner is the founder and CEO of Selling Power and the publisher of Selling Power magazine. He conducts a popular Daily Report video series featuring interviews with top sales and marketing executives and CEOs, and he regularly hosts the Sales 2.0 Conference. He is a recipient of the Sales & Marketing Executives International, Inc. 2010 Ambassador of Free Enterprise Award. Read his blog at blog.sellingpower.com.

CONTACT
Larissa Gschwandtner
713/874-0898
larissa@sellingpower.com